When we were featured as one of the Top 25 Acne Treatment Blogs for 2018, we were so honored.
Home Remedies For Life reviews the internet's top blogs for ailments from acne to migraines. As stated on their site: "Acne can be a very annoying ailment and no matter what you do, you just cannot seem to get rid of it… This list of top acne treatment blogs should make it easier for you to find information that will help you claim your skin back."
Our goal is to consult you with the proven methods and products that we know will work. We're happy to be recognized for the quality that we deliver!
To keep up with news from Acne Mythbusters, subscribe to our blog on the right-hand side.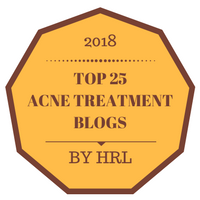 Follow Acne Specialists
Don't be a stranger! Follow us on Facebook and Instagram.