Unlock Your Skin Care Business Potential with Our Acne Wholesale Skin Care Program
Treating Acne, Improving Client Success & Building Your Skincare Business
Are you ready to unlock the full potential of your skincare business by treating acne? With our Acne Wholesale Skin Care Program, you can catapult your business and offer your clients a range of effective and eco-friendly acne products at unbeatable prices. In this blog post, we'll walk you through the benefits of our wholesale acne skin care program, the process of becoming a licensed certified acne specialist, and how to incorporate effective wholesale acne products into your skincare business. Let's get started!
Short Summary
Unlock savings (50% off acne products), better inventory management and a wide selection of acne-safe skin care products with our Acne Wholesale Skin Care Program.
Become an acne specialist for just $200 – enroll in our acne training course and learn how to effectively treat acne. You will have access to effective and safe products plus exclusive tips!
Offer tailored treatments & build client loyalty by providing quality acne product options that meet their needs.
The Advantages of Wholesale Skin Care for Your Business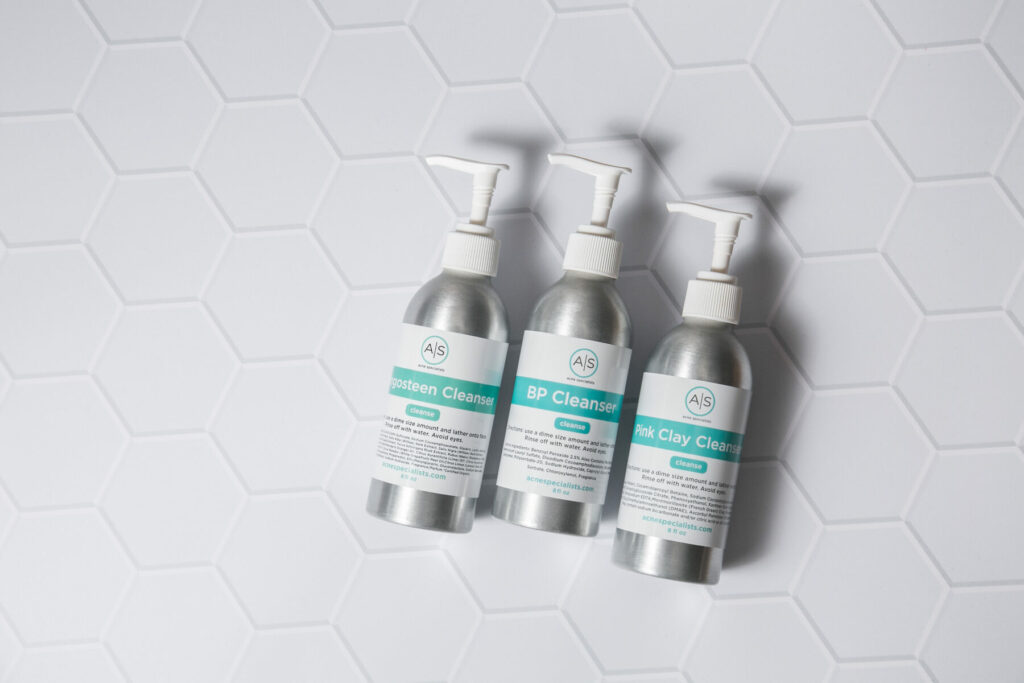 Wholesale skin care is a game-changer for businesses looking to save money, manage inventory better, and have access to a larger selection of products. Offering a diverse range of acne products with a 50% discount can not only reduce your costs but also enhance client satisfaction by meeting their skincare needs.
So why not take advantage of this fantastic opportunity and add wholesale acne products to your arsenal of beauty products?
Cost-effective solution
With wholesale skin care, you can enjoy significant cost savings while keeping your inventory well-stocked. By purchasing products in bulk, you can obtain them at lower prices (50% off), thereby increasing your profit margins and enabling you to offer your clients more competitive prices.
It's a win-win situation for both your business and your clients!
Access to diverse acne products with 50% Off
Imagine the benefit of having access to a wide range of acne treatment products at a 50% discount! Wholesale skin care allows you to provide your clients with a variety of effective products such as chemical peels, face masks, and spot creams, all at discounted prices.
With such a diverse selection, you'll be able to cater to the unique needs of your clients and establish your business as a go-to destination for acne specialists treating clients with acne.
Enhance client satisfaction
By offering a comprehensive selection of products at an affordable price, you can build stronger relationships with your clients, resulting in greater customer loyalty and satisfaction. When clients feel secure in the knowledge that they are receiving top-quality products at competitive prices, they are more likely to return and recommend your business to others.
So why not invest in wholesale skin care and reap the benefits of enhanced client satisfaction while changing people's life?
$200 to Become a Licensed Certified Acne Specialist: What you Will Learn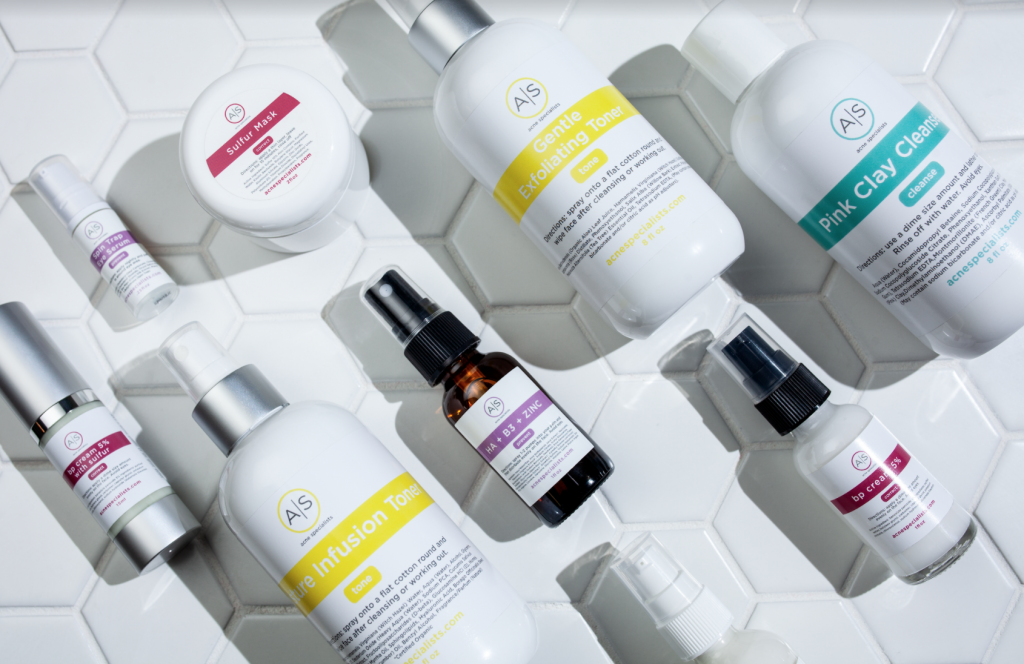 For just $200, you can become a licensed certified acne specialist and gain the knowledge and skills necessary to effectively treat acne. Our program covers everything from understanding different types of acne and acne triggers to providing handouts on safe haircare, acne-safe makeup, and acne-safe laundry detergents, and more.
With our comprehensive training, you'll be well-equipped to help clients achieve their skin goals while growing your business as a trusted acne specialist.
Learn How to effectively Treat Acne
One of the most crucial aspects of our acne specialist program is learning how to effectively treat acne. With our in-depth training, you'll be able to provide personalized treatments that have a significant impact on your client's self-confidence and overall well-being.
As an acne specialist, you have the power to transform lives by helping clients achieve clear, healthy skin.
Types of Acne, Acne Triggers and Our Line of Effective Acne Products
Our program delves into the various types of acne, such as non-inflammatory and inflammatory acne, as well as their common triggers like hormones, stress, diet, and genetics. With this knowledge, you'll be able to identify the root causes of your clients' acne and recommend the most effective products from our line of acne skin care products to address their specific needs.
By understanding the different types of acne and their triggers, you can provide your clients with the best possible solutions for their skin care needs. Our products are designed to target the root causes of acne, so you can be sure that your clients will get the best results to improve their life.
Handouts for Clients: Safe Haircare, Acne-Safe Makeup, Acne-Safe Laundry Detergent, Etc.
The Licensed Certified Acne Specialist program also includes valuable handouts for clients covering safe haircare, acne-safe makeup, and acne-safe laundry detergent. These handouts are essential in providing clients with the information they need to make informed decisions about their skincare routine.
Effectively treating acne: ultimately, this helps prevent breakouts and maintain a healthy complexion for your clients.
Keeping Track of Your clients Progress
Regular progress tracking is key to ensuring the success of your clients' acne treatment plans. By scheduling frequent visits, you can closely monitor your clients' response to their home care regimen, make necessary adjustments, and address any questions or concerns they may have.
As an acne specialist, your guidance and support play a vital role in helping your clients stick to their treatment plans and achieve the best possible results while choosing quality beauty products to help your clients skin clear.
Lifestyle Guidelines that Impact Acne
Beyond product recommendations, our program also covers lifestyle tips that can help prevent and treat acne. By sharing these guidelines with your clients, you empower them to make positive changes in their daily routines that can greatly impact their skin health.
From lightly exfoliating regularly to managing stress levels, these simple lifestyle adjustments can go a long way in keeping acne at bay.
Access to our Growing Acne Safe lists with thousands of Products
As part of our Acne Wholesale Skin Care Program, you'll gain access to our growing Acne Safe lists, featuring thousands of products that won't clog pores or cause breakouts.
This extensive resource allows you to confidently recommend the best products for your clients' unique skincare needs, ensuring their satisfaction and the success of your business.
Access to our Private Instagram Account with Professional Tips & Acne Case Studies
To further support your journey as an acne specialist, you'll also have access to our private Instagram account, where you'll find professional tips and acne case studies to help you get the most out of our Acne Safe lists.
This exclusive resource is an invaluable tool for staying up-to-date on the latest skincare trends and techniques, ensuring your continued success in the industry.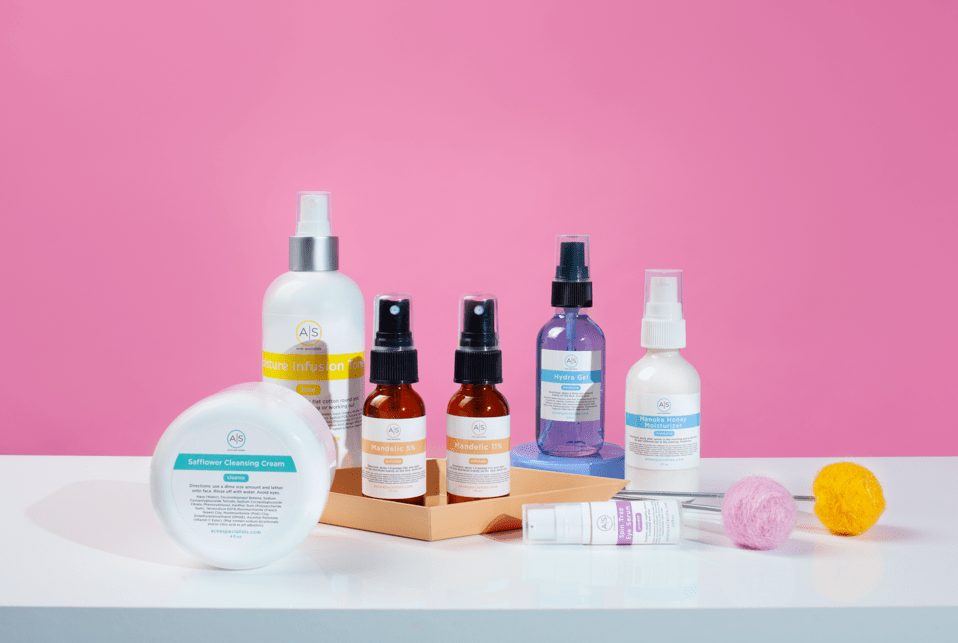 Our Acne Specialists Wholesale Line of Skin Products Are Proven Effective & Safe
Our acne specialists' line of skin products is carefully curated to provide the most effective and safe options for treating and preventing acne. With a comprehensive range of cleansers, toners, serums, creams, hydrators, and acne-safe sunscreens, you can trust that our products will deliver results while maintaining the highest standards of quality and safety. You can purchase our acne products with 100% confidence to treat your acne clients.
Acne Cleansers
Acne cleansers play a crucial role in any skincare routine, as they help to remove dirt, oil, and impurities that can contribute to breakouts. Our product line offers a variety of acne cleansers formulated with active ingredients like salicylic acid and benzoyl peroxide, which effectively clears blemishes while reducing inflammation.
By providing your clients with the right cleanser for their skin type, you'll set them on the path to a clearer, healthier complexion.
Acne Toners
Our product line also includes acne toners, which are designed to balance the skin's pH, remove excess oil, and minimize the appearance of pores. With ingredients like witch hazel salicylic acid, aloe juice and rose water, our acne toners offer targeted treatment to help prevent future breakouts and keep the skin looking fresh and clear.
Acne Serums
Acne serums are specialized skincare products that target acne at its source. Our wholesale line of acne serums contains powerful active ingredients like vitamin C for antioxidants, retinol, mandelic,  and azelaic acid, which work to reduce inflammation, clear up blemishes, and minimize the appearance of acne scars.
By incorporating these effective acne serums into your clients' skincare routines, you'll help them achieve healthier, more radiant skin.
Acne Creams
Acne creams provide targeted treatment for stubborn breakouts, reducing inflammation, redness, and swelling while unclogging pores. Our wholesale line offers a range of acne creams formulated with benzoyl peroxide, salicylic acid, and other active ingredients to effectively treat acne and prevent future breakouts.
By recommending the right acne cream for your clients' needs, you'll help them achieve clearer, smoother skin.
Skin Hydrators
Hydration is essential for maintaining healthy, balanced skin, and our wholesale line of skin hydrators ensures that your clients' skin stays moisturized without exacerbating their acne.
From lightweight lotions to nourishing creams, our skin hydrators are formulated with acne-safe ingredients that provide essential hydration without clogging pores or causing breakouts.
Acne-Safe Sunscreen
Sun protection is a crucial aspect of any skincare routine, and our wholesale line includes acne-safe sunscreens to shield your clients' skin from harmful UV rays without causing breakouts. Formulated with ingredients like titanium dioxide and zinc oxide, our acne-safe sunscreens provide broad-spectrum protection while remaining gentle on acne-prone skin, making them an essential addition to your clients' skincare regimens. Our sunscreens are chemical free.
Our sunscreens are designed to be lightweight and non-greasy, so they won't clog pores or leave a white cast on the skin. They also contain nourishing ingredients like aloe vera and vitamin E to help soothe and hydrate the skin.
Building a Successful Wholesale Skin Care Business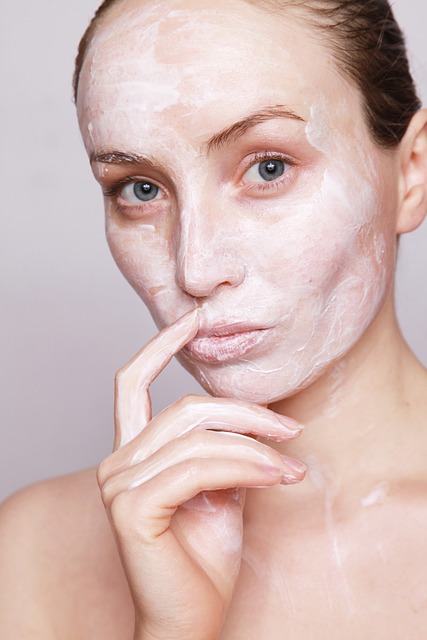 Building a successful wholesale skincare business requires a combination of selecting quality products, effective marketing, and providing training and education for your staff.
By focusing on these key aspects, you can establish your business as a trusted source for acne treatments and skincare solutions, ensuring continued growth and success in the competitive beauty industry.
Selecting quality products
When choosing products for your skincare business, it's important to consider factors such as product reviews, brand reputation, ingredients, certifications, and cost. By selecting quality products that deliver proven results, you'll attract and retain customers who trust your business to meet their skincare needs.
Marketing your business effectively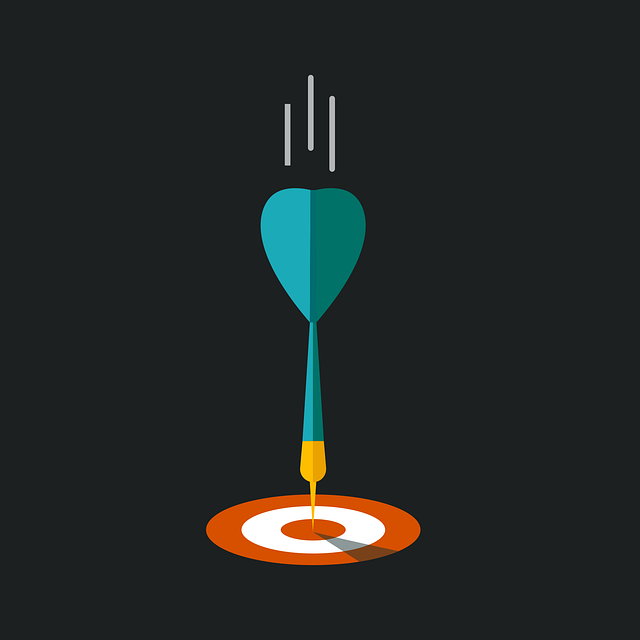 Successfully marketing your wholesale skincare business includes employing a variety of strategies, including social media marketing, content marketing, email marketing, and influencer marketing.
By leveraging these tactics, you can increase brand recognition, generate sales, and connect with potential customers and influencers in the skincare industry. Our private Instagram group is an invaluable way to gather ideas on marketing tips and learn what is working for other Acne Specialists.
Providing training and education for staff
Ensuring that your staff is well-trained and educated on your products and services is paramount to the success of your wholesale skincare business. By providing ongoing training and support, you'll empower your staff to deliver exceptional customer service, solidifying your reputation as a trusted source for acne treatments and skincare solutions.
Incorporating Effective Discounted Acne Products into Your Skincare Business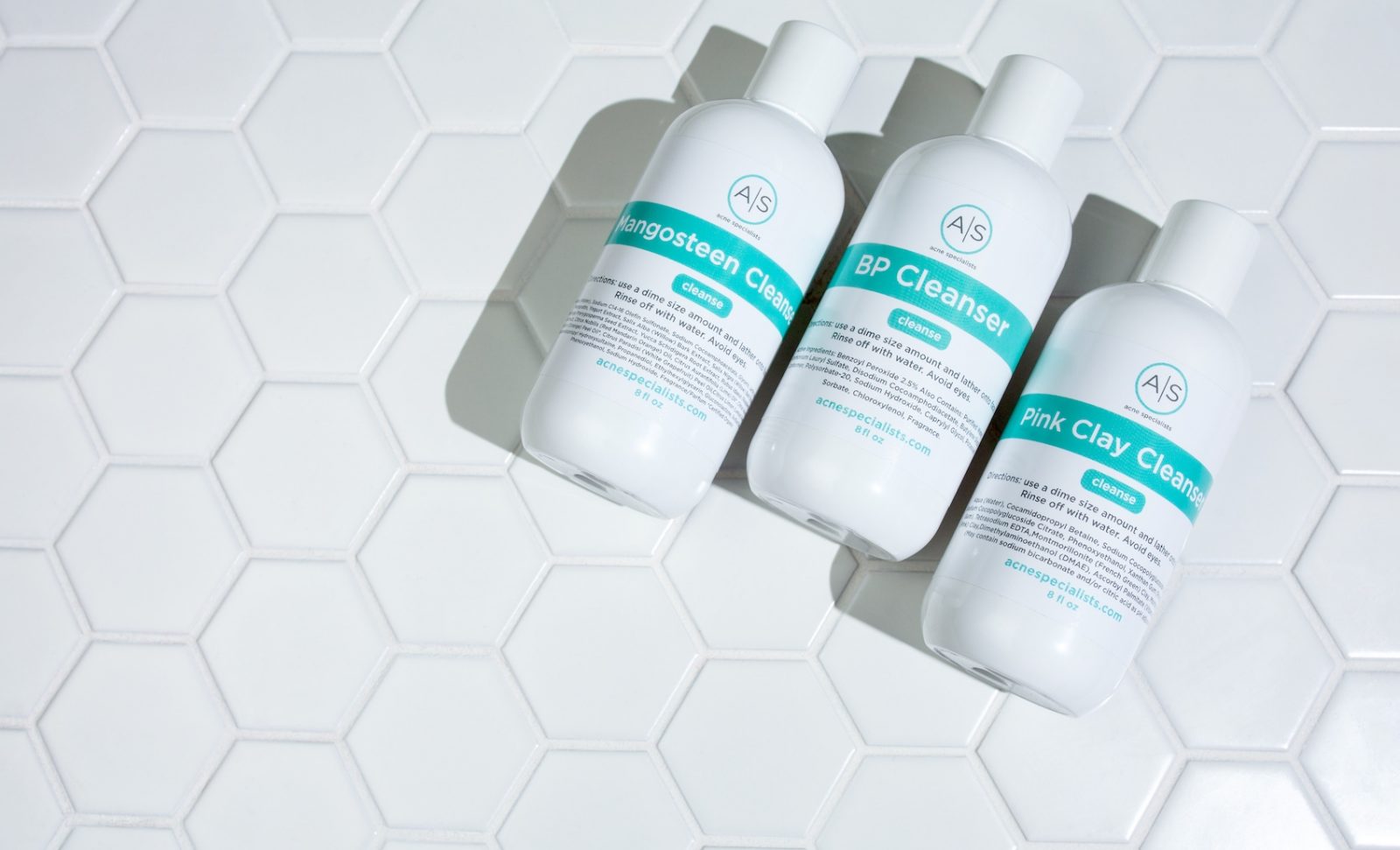 Incorporating effective wholesale acne products into your skincare business not only allows you to meet the growing demand for healthy and effective acne treatment options, but also positions your business as a leader in the industry.
By offering a comprehensive range of safe and effective acne treatments, you can cater to the unique needs of your clients and ensure their satisfaction.
Expanding Your Business with Acne Treatments
Expanding your business with acne treatments is a lucrative opportunity, as there is a high demand for acne specialists and comprehensive treatment options. By offering a range of effective acne treatments and products, you can attract new clients, increase revenue, and establish your business as a trusted source for expert acne care.
The demand for acne specialists
As awareness about the importance of professional skincare grows, more and more people are seeking the expertise of acne specialists. By becoming a licensed certified acne specialist, you'll tap into this growing demand and position your business as a leader in the industry.
Not only will you have the satisfaction of helping clients improve their skin, but you'll also enjoy increased job opportunities and higher earnings potential.
Comprehensive acne treatment options
Providing comprehensive acne treatment options is essential for meeting the diverse needs of your clients. From topical treatments like benzoyl peroxide and salicylic acid to physical treatments such as chemical peels, offering a wide range of effective solutions ensures that you can address each client's unique skin concerns and help them achieve their desired results.
By providing a variety of treatments, you can ensure that your clients receive the best possible care and results. With the right combination of treatments, you can help your clients achieve their goals.
Boosting client satisfaction and loyalty
Ensuring client satisfaction and loyalty is key to the long-term success of your wholesale skincare business. By offering personalized acne treatments, providing exceptional customer service, and maintaining a strong brand image, you'll foster lasting relationships with your clients and secure their continued loyalty and trust with you as their Esthetician.
Get Started
Now that you have a comprehensive understanding of the benefits and potential growth opportunities offered by our Acne Wholesale Skin Care Program, it's time to take the first step towards becoming a licensed certified acne specialist and incorporating these effective acne treatments into your skincare business.
With our support and guidance, you'll be well-equipped to meet the demands of your clients and achieve lasting success in the skincare industry. Enroll in our acne training course & wholesale program today!
Summary
In conclusion, our Acne Wholesale Skin Care Program offers a unique opportunity to unlock the potential of your skincare business and cater to the growing demand for acne specialists and eco-friendly treatment options. 
By becoming a licensed certified acne specialist, selecting quality products, marketing your business effectively, and providing training and education for your staff, you'll be well on your way to building a thriving wholesale skincare business that meets the needs of your clients and ensures their satisfaction and loyalty. Don't wait – embark on this exciting journey today and transform the lives of your clients, one clear complexion at a time.
Meet Julie Pruitt & Frequently Asked Questions
Our Acne Specialists founder, Julie Pruitt
As a lifelong acne sufferer, I understand how debilitating this disease can be. I was embarrassed to leave the house, go to work, and forget about taking a picture of me!
Then I found relief through specialized products and facial treatments at an acne-specialized clinic. Finally, I could go out in public with confidence and happily take pictures with my friends and family. Once I experienced the joy of clear skin, I became passionate about helping others who were still suffering from acne and decided to change careers. After working as a schoolteacher, I became a licensed esthetician in 2005 and worked in a clinic where we cleared the skin of thousands of people. Now I continue my passion at Acne Specialists, where I am passionate about helping you achieve clear skin and renew your self confidence.
Can estheticians help cure acne?
Yes, estheticians can certainly help manage acne. Estheticians are knowledgeable about different types of skincare treatments and products and can work with you to create a tailored routine to manage your breakouts.
They can also offer professional treatments like chemical peels and facials to help reduce your acne symptoms.
Can estheticians work on acne?
Yes, estheticians can work on acne. With specialized skin treatments and procedures, licensed estheticians are able to help remove pustules, blackheads, and clogged pores, as well as use salicylic acid, benzoyl peroxide, or retinols to reduce breakouts.