Some people skip toner because they aren't sure what it does.
Or worse…They were (literally) burned in the past because they used the wrong toner for their skin.
If you search "toner" on Pinterest, you'll find toners of witch hazel, apple cider vinegar, alcohol, lemon juice, and green tea. But DIY concoctions are not right for your skin. For example, lemon juice is especially acidic and can burn your face!
So, why should I use a toner? And how do I find the toner that's right for my skin type?
4 Ways Toner Helps Your Skin
Removes residual dirt, oil, makeup, and sunscreen: After cleansing, toner gets through that leftover surface debris and oil build-up without stripping your skin. Your pores are cleared and have a smaller appearance.
Regulates your skin's pH level:

 Healthy skin is between a 4.5-5.5 on the pH scale. If you've ever had patches of dryness on your skin, and then pools of oil, your pH could be off! Toning helps to balance the pH of the surface.

Adds a cushion of water-based hydration to quench thirsty, dehydrated skin: Ever felt both oily and dry at the same time? You are probably dehydrated! You need more water-based hydration and toner is a great first step.
Makes all your finishing products more effective: Surface oils can impede product penetration. By toning and removing residual surface oils (without stripping the surface), your products can absorb more easily into the skin, where they can make change happen!
Acne Specialists Toners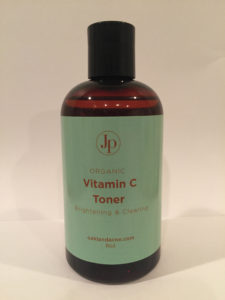 Basically, the right toner can balance your skin and enhance the effectiveness of your other products. Our toners are specially formulated for acne-prone skin. Plus, we'll help you choose the best toner for you. Just contact us!